Stay in absolute luxury
The pinnacle of absolute luxury located in the hub of the beautiful Tasman region. Relax while you retreat and rejuvenate in the sumptuous European designed decor, complemented by the natural surrounds of the extensive Te Koi property and the ever changing Estuary right at your doorstep.
The perfect escape into peace and tranquility. Relax with a glass of local wine and a one of our Italian influenced cheese boards, while you ponder the ever changing tidal vastness of the Waimea Estuary and its array of birdlife.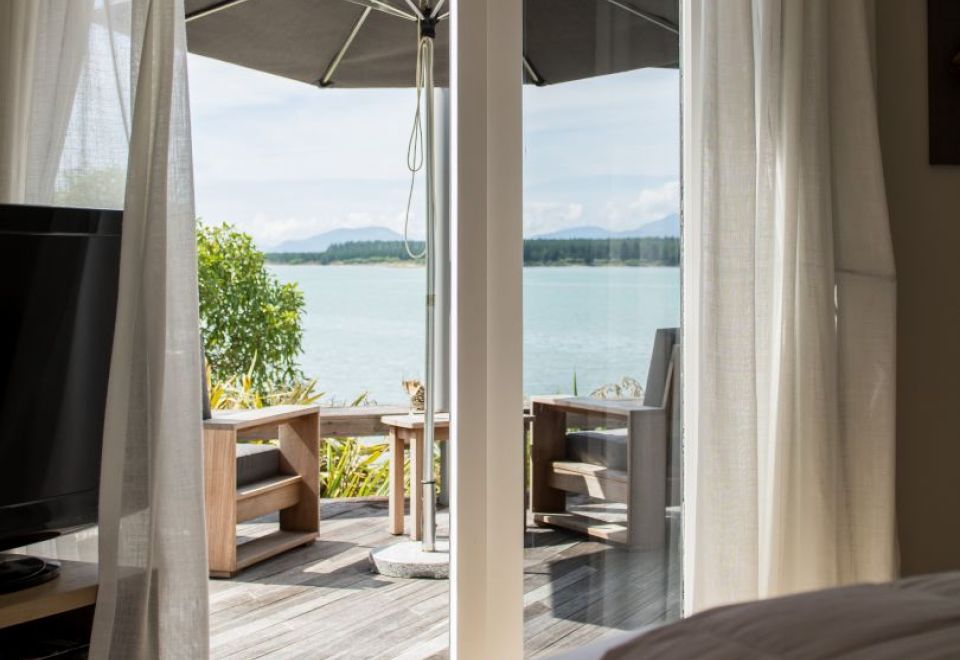 Our Villas are set on the water's edge, featuring your own private terrace that opens out to views across the Waimea Estuary to the Richmond Ranges. Careful attention has been paid to making your stay an unforgettable experience with complete privacy
What our guests have to say
There should be a seven star rating for The Lodge. Stunning scenery, luxury accommodation, exceptional food and two of the nicest people you could ever...
William C, London, United Kingdom
Our travel agent steered us to Te-Koi when we were planning our trip to Nelson, NZ. We were a little bit hesitant, because it is about a 30 minutes drive...
Steven K, Ponte Vedra Beach, Florida
We had a lovely and extremely well equipped room providing great privacy and stunning views over the water. Ian and Ellie were perfect hosts and provided...
Gary Needle, East Grinstead, United Kingdom
Read More