EXPERIENCE ULTIMATE LUXURY AND INDULGENCE
Immerse yourself in pure luxury at this secluded retreat looking out to the stunning waters of the Waimea Estuary, New Zealand.
Te Koi the Lodge offers the ultimate escape for the seasoned traveler - a luxury lodge filled with charm and basking in natural beauty. Set amidst luscious gardens on a secluded point overlooking the stunning waters of the Waimea Estuary, Te Koi plays to all the senses. Seasoned Chef, Ali, and Sommelier, Ian Metcalfe are at your service for specially prepared dinners featuring local delicacies, matched with delicious wines from the region. Specially chartered helicopter and boat trips can be arranged to explore the local surrounds in style.
Sit back, relax and breathe in the intoxicating beauty of this luxury retreat. Te Koi is located approximately half way between Nelson city and Abel Tasman National Park. Centrally placed in the region and accessible by road and helicopter, its tranquil, park-like setting belies its proximity to amenities; just 25 minutes drive to Nelson airport and 30 minutes to Nelson City.
Exclusive airport transfers can be arranged from Nelson Airport upon request.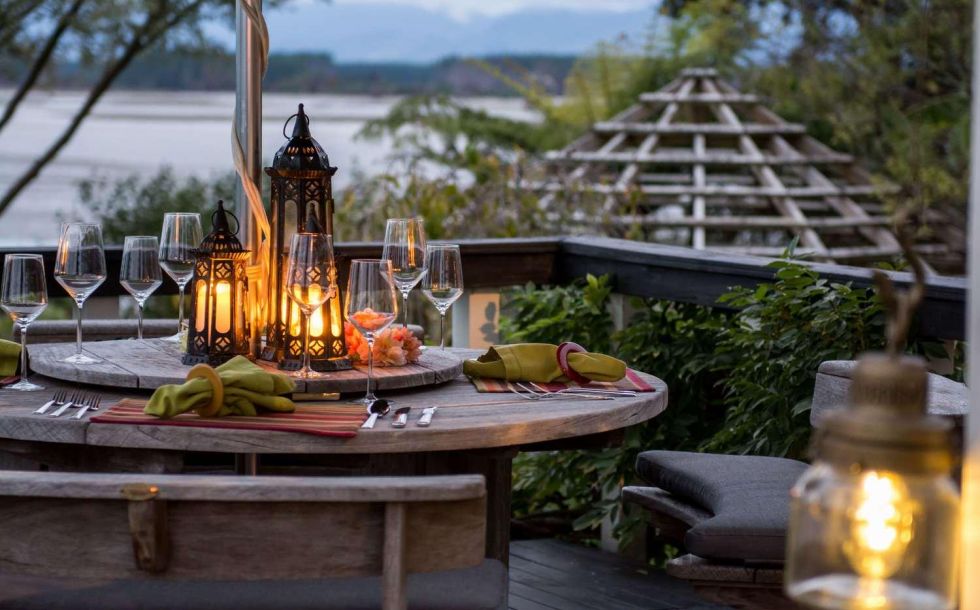 Our rich, warmly decorated rooms feature fine dining in the evenings, gourmet breakfast in the sunny mornings and aperitifs on the outdoor deck at sunset
Be our guest at the Lodge. The beautifully decorated spaces hint at the changing rhythms throughout the day. Bright sunny mornings flow into lazy afternoons and indulgent evenings spent grazing on the kitchen's tasty bites, perfectly matched with...
Te Koi has been operating for over 25 years as a luxury lodge on the exclusive Bronte point looking out over the majestic waters of the Waimea Estuary, in the Tasman region.
Ali and Ian bring a lifetime of hospitality experience and passion to Te Koi. Ali is a superb professional chef and together they have run award winning restaurants and a high end boutique travel company. Their lives both in New Zealand and time...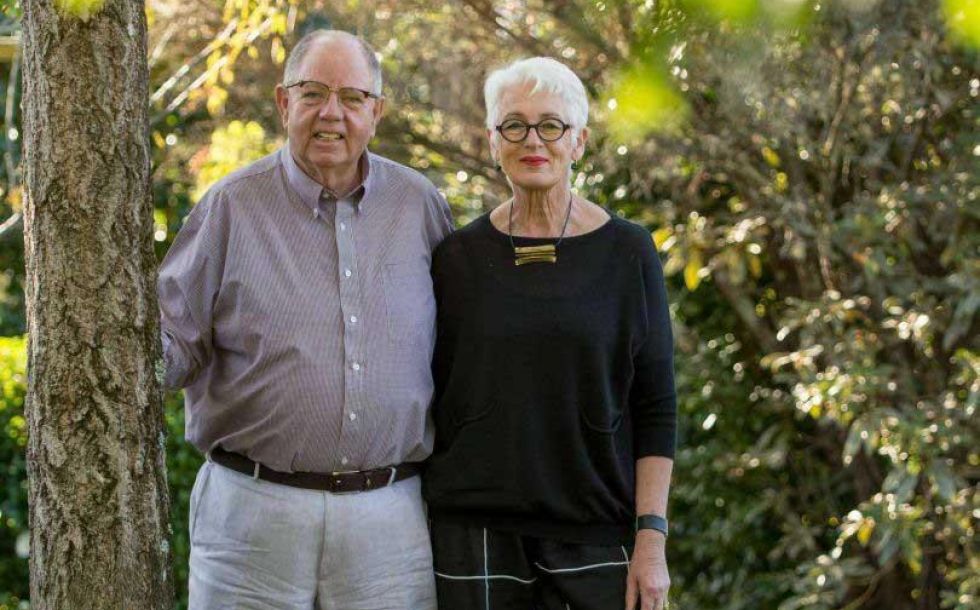 What our guests have to say
There should be a seven star rating for The Lodge. Stunning scenery, luxury accommodation, exceptional food and two of the nicest people you could ever...
William C, London, United Kingdom
This was our first stop of several in New Zealand and in many ways the most memorable. Ian and Ali went out of their way, but without being the least...
Don Beach, McLean, Virginia
This was the outstanding stay on our 6 week trip. Quality was the ever present ingredient with superb lodges, fantastic food and seamless help, enthusiasm...
Steve, Bristol, United Kingdom
Read More